DA Collection
The Cochran Chronicle
The Cochran Chronicle is a neighborhood paper from 1960, centered on Cochran Road in Lexington, KY.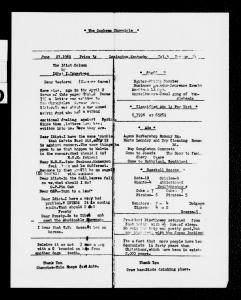 The Cochran Chronicle appears to be a neighborhood leaflet created by two school children, Philip Borries and Laurence Kraehe, living on Cochran Road in the Chevy Chase area of Lexington, KY in 1960. The children claim to be able to get "a big story out to you before the big papers do." The paper contains comic news, letters, sports scores, advertisements and cartoons. There are some births and marriages reported, and other articles indicate that the two boys are in eighth grade.
This short run of the paper was microfilmed by the University of Kentucky, and digitized for Lexington Public Library.