DA Collection

Johnston Young WWII Letter Collection
The Young WWII letter collection contains 68 letters from 1944-1945.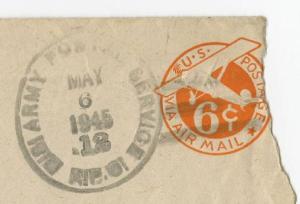 Johnston Albert Young III, was born on May 25, 1924, to Johnston and Lillian Shrout Young. Johnston Young's father died on November 30, 1938, when he was 14. He served in the US Army from April 1943 to January 1946. During that time, he was deployed to the Pacific Ocean theater. He married Carolyn M. Cameron in 1949. Johnston Young died on September 26, 1986, and is buried in Owingsville at the Owingsville Cemetery, along with his wife and parents.
This letter collection is a part of the Bath County Memorial Library Community Collection, and was donated to the library by Tatonya Brock for their local history collection. The collection primarily consists of letters that Johnston wrote home to his mother, Lillian, though a few of the letters are to other family members. Two of the letters to Mrs. Lillian Young are from Jacob Warner. There are a few Victory Mail (V-Mail) letters in the group.
To return to the Bath County Memorial Library Collection page,
click here
.
Note: The contents were not processed for word recognition, since they are handwritten.