DA Collection

Kentucky Military Institute
The Cadet Adjutant was the student magazine of KMI for many years.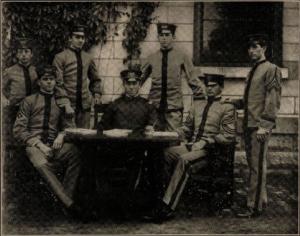 The Kentucky Military Institute was a military preparatory boarding school from 1845 to 1971, chartered by the state legislature in 1847. It had several homes, with the longest in Lyndon, Kentucky, outside of Louisville. There was also a winter campus for many years in Eau Gallie, Florida, and later in Venice, Florida.
The Cadet Adjutant was the school magazine written by the cadets at KMI. It varied as a bimonthly, then quarterly publication, and contained considerable information about events and alumni, as well as photos and cartoons. The issues in the digital archive were donated to the Lexington Public Library by the Louisiana State University Libraries Special Collections.