DA Collection

Lexington History Museum Community Collection
The Lexington History Museum Community Collection contains items from the museum's collection and exhibits.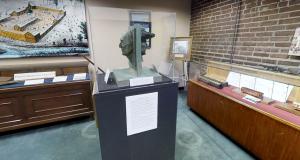 The Lexington History Museum began in 1999, and opened its doors in the Old Courthouse in 2003. Its purpose is to educate Fayette County about its rich history, and preserve pieces of that history for future generations. The Old Courthouse closed in 2012 for extensive renovations. The History Museum still creates exhibits and works on school and film collaborations to create an understanding and appreciation of local history.
The History Museum's Community Collections currently contains part of the exhibit "Our Fair City: The 1999 Lexington Fairness Ordinance," which was displayed in the summer of 2019 at the Lexington Public Library, to celebrate the 20th anniversary of the ordinance's passage.