Historic Lexington Cemetery Walking Tour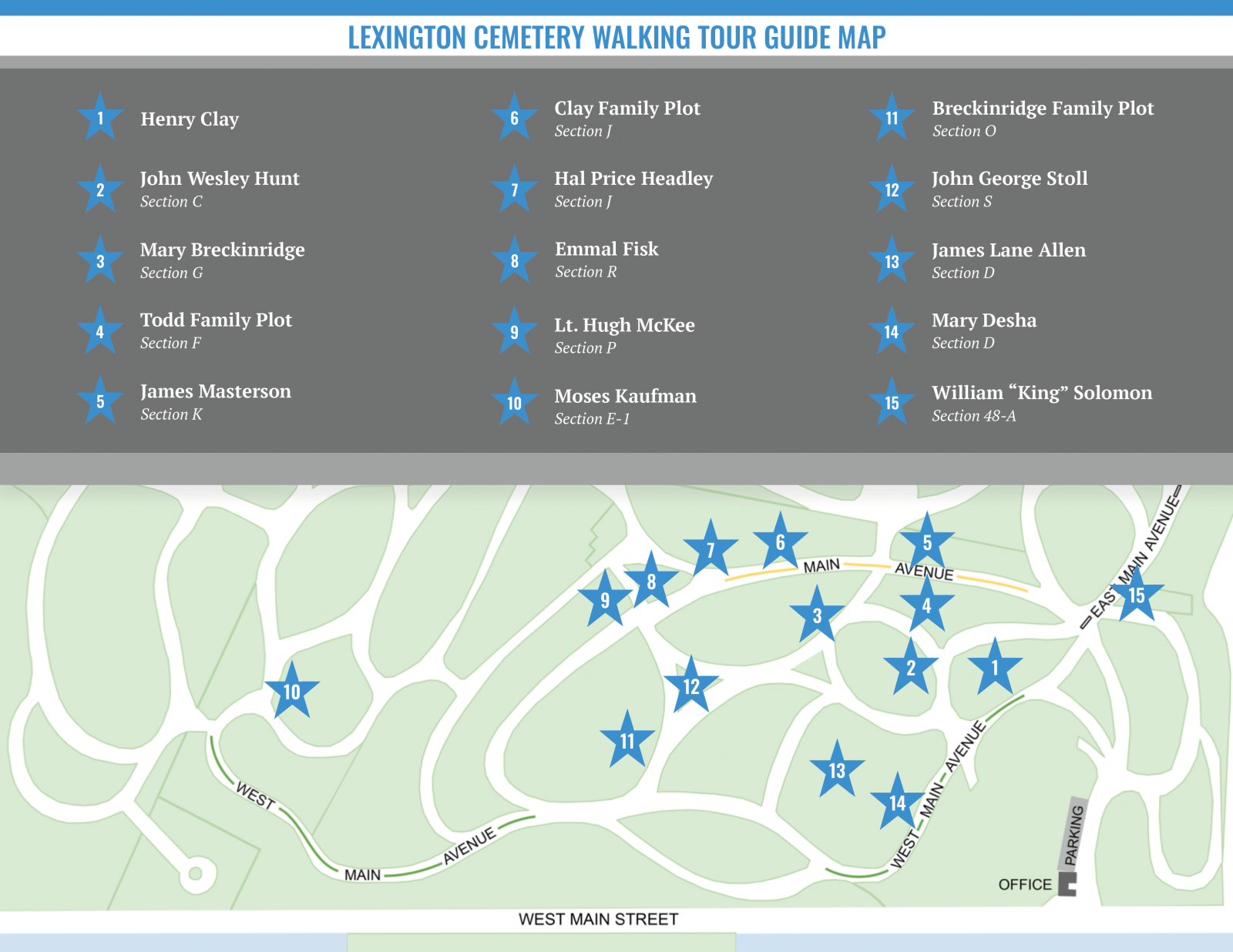 Join us for a walking tour of Lexington's Historic Lexington Cemetery. The full tour is available as a single MP3, or you can download individual tracks. For the single MP3, music will play between the stops. You can pause the track while you walk between stops.
This tour covers a walking distance of approximately 1.5 miles.
Please note: You will be walking on paths also used by cars. Please take special care to watch and listen for approaching vehicles.
The music clips used in this tour are from "Walking Barefoot on Grass" by Kai Engel, and are used with a CCBY license. It is available here: http://freemusicarchive.org/music/Kai_Engel/